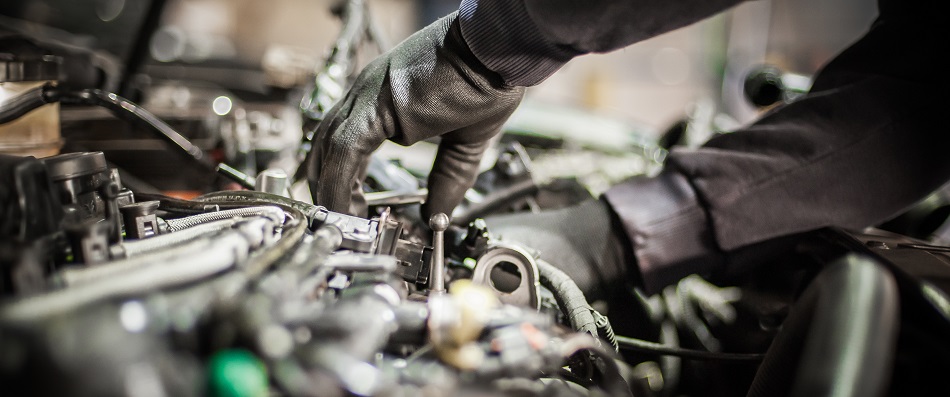 When something is wrong with one of your vehicle's drivability or electrical systems, it may not be initially obvious while driving solely by the performance of the vehicle. Luckily, our vehicles come equipped with a system that alerts us when one or more of your vehicle's systems is malfunctioning or detecting out-of-range performance. Whether you drive a Chevy, Ford, or something else, these dashboard lights have mostly universal appearances.
However, sometimes what this light is trying to tell us is not very obvious. One common dashboard light, the check engine light (or CEL), will illuminate when it detects a failed component or a sensor reporting an out-of-range reading. If your check engine light turns on, observing under what conditions the light turns on and if the light is flashing or steady is a good idea. Generally speaking, a steady check engine light does not mean the issue is an immediate safety issue (although you should schedule an appointment to get it diagnosed as soon as you can to prevent potential further damage), but if the light is flashing, you should pull your car over and call your local repair shop immediately. If you are in Belgrade, Montana, Montana State University, Montana, Larger Bozeman Metropolis, Montana, Gallatin Gateway, Montana, Bozeman, Montana, or nearby, you can come to B & L Quality Repair LLC in Gallatin. We can determine why your check engine light has turned on and fix the issue efficiently.
Here are some reasons your check engine light may have turned on:
Oxygen sensor failure: Your vehicle's oxygen sensor measures the amount of oxygen in a car's exhaust system. This sensor's job is to detect variation in this oxygen level. If the level is out of specification, it indicates that either there is something causing excess (or deficient) oxygen in the exhaust system, or, in some cases, the sensor itself may be failing.
Loose fuel cap: If your check engine light turns on right after you've filled up on gas, it's likely that you just have a loose fuel cap or it may have been damaged while refueling.
Catalytic converter failure: The catalytic converter turns the carbon monoxide produced during the combustion process into carbon dioxide. Maladies like excessive carbon build-up can cause premature catalytic converter failure. We at B & L Quality Repair LLC can take care of that for you along with any Maintenance.
Spark plug/ignition coil issues: An ignition coil generates electricity the spark plugs in order to ignite the air and fuel mixture in your vehicle's combustion chambers.
Mass airflow sensor failure: The mass airflow sensor monitors how much air enters the engine. If you are experiencing a rough idle or trouble starting, you can come to B & L Quality Repair LLC so we can inspect your mass airflow sensor.
Your Quality Shop for Check Engine Light Services
We at B & L Quality Repair LLC in Bozeman are experts in all things auto repair. We've been fixing cars since 2009, and our owner Ken Anderson and technicians have decades of combined experience. We can perform a multitude of services on your vehicle, including Hybrid repair.
Reasons You Should Do Business With Us:
Transparency
Honesty
Integrity
We are Experts
Years of Experience
To schedule an appointment with B & L Quality Repair LLC in Bozeman, give us a call at 406-551-6060 or schedule an appointment online. B & L Quality Repair LLC - At B & L Quality Repair LLC, we help you and your car make history together.